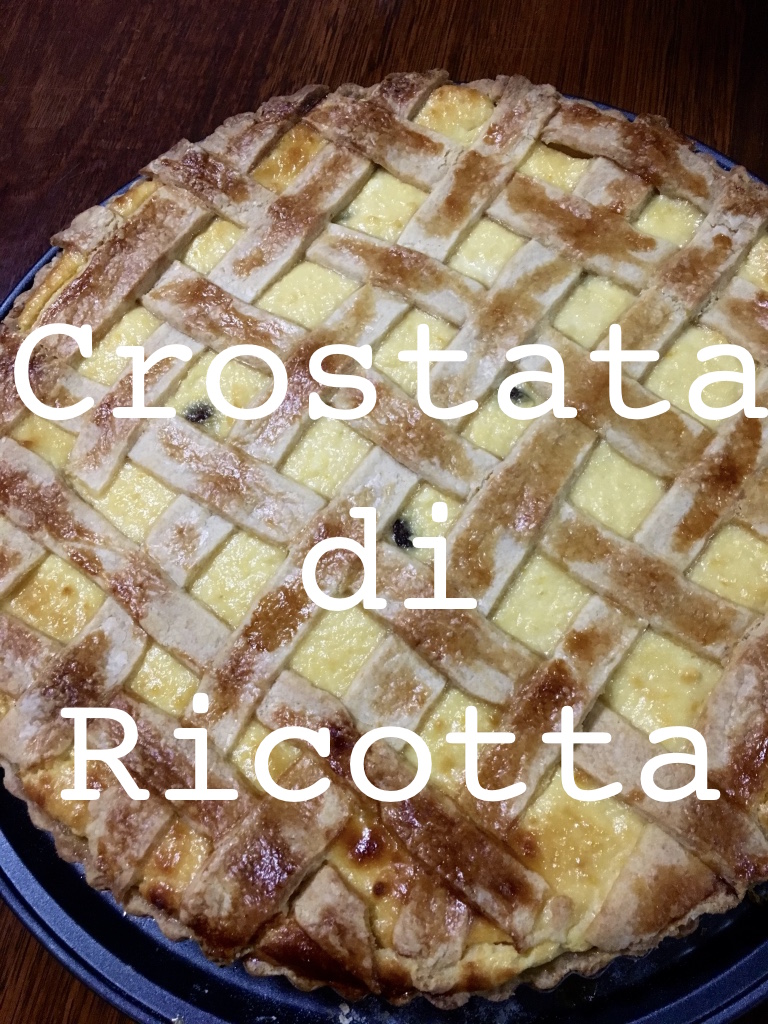 Not the best picture, quickly taken before the pie was whisked off to the neighbours' house for an evening of food, laughing and too much wine.
Despite the fact that I really don't make sweet things that often they turn up on the blog with wearisome regularity.  This seems to happen on lots of recipe blogs and I think it's because – unless you make sweets on the reg – desserts tend to be something you actually need a recipe for.  They tend to be a little less "whack it in the pot with some other stuff, it'll be fiiiiiiine" and a little more "measure these ingredients out to the exact gram or the whole thing will catch on fire". (Have I rambled about this before?  I feel like I've rambled about this before.  Can't be bothered checking though.)
This is not strictly true, you can arse around with any recipe, you just have to have the knowledge of how you can arse around with things without messing the whole dish up.  This is pretty much a skill you can only acquire by a) practice, and b) reading widely about food and picking up the similarities and variations across time and cultures that can be incorporated or tweaked to suit what you're searching for in your flavour/texture/form*.  Find out about flavour pairings, think about what flavours you like together.  Also I feel I should note that if you do fuck it up it really doesn't matter.  Rarely do you stuff something up so badly that it's inedible.  And even if you do, and you're cooking for people, no one is judging you.  Or if they are get some new friends because seriously nobody needs those friends.  Uhg.
AHEM, anyway, ricotta pie.  This is a great recipe from an old-school set of Time Life Books from the sixties called Foods of The World.  This one is from Recipes: The Cooking of Italy.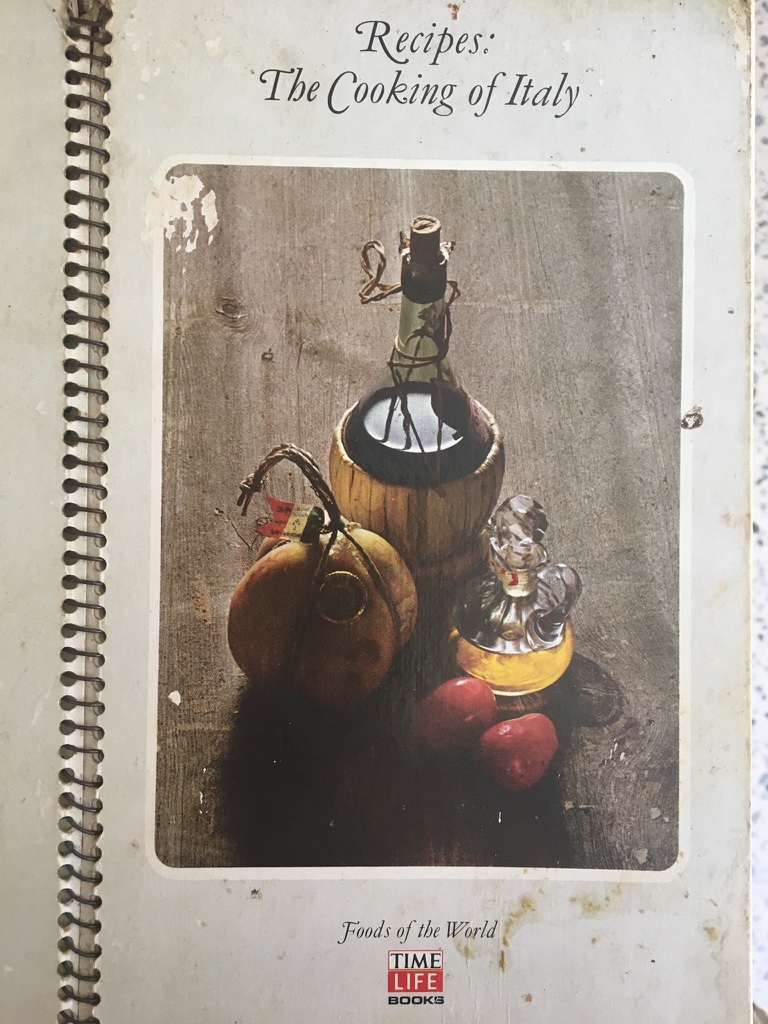 It's full of actual went-and-traveled-around-Italy-and-collected-recipes-of-stuff-they-ate recipes that have then been weirdly middle-Americanafied.  Like all the recipes call for corn or maize oil, nary a skerrick of olive oil to be found.  This recipe is the goods though and I have gone and made it less authentic (whatever that might mean) by leaving out the candied orange peel and candied citron because candied peel can go jump in my book.  If you want to put it in it's just 1 TBS of each.  I also added the sousing the sultanas in marsala step.
If you don't like making pastry I would usually advise you to just use frozen pastry (sweet shortcrust) and think no more about it but in this case the pastry is flavoured with lemon zest and marsala so you would lose a little flavour if you did.  That said, this pastry is very short and, to be honest, a right fuck around so I wouldn't blame you if you just went with the bought one anyway.  Because it is a very short pastry you can get away with subbing in pretty much any gluten free flour you want here if those are your needs/wants.
This recipe uses 8 egg yolks and only 1 egg white so you're going to end up with 7 whites to spare.  They freeze well, and may I recommend my Austrian Hazelnut Meringue Cake?
Crostata di Ricotta
For the pastry
230g flour
170g butter, room temperature but not soft (this is a slightly dubious instruction, err on the cooler side)
4 egg yolks
55g caster sugar
2½ TBS dry marsala or sherry (I would halve this or leave it out altogether, it makes the pastry quite wet and hard to handle)
1 tsp lemon zest
½ tsp salt
If you have a food processor or stand mixer I would highly recommend using it to pull this dough together – the less touching with warm hands, the better.  If you're using a mixer/food processor just bung everything in and whiz slowly until it just comes together, then turn out and form into a ball.
If you're doing it by hand put the flour in a large mixing bowl (no need to sift it) and make a well in the centre.  Cut the butter into little piece and drop into the flour along with the rest of the ingredients.  Use your fingertips, then the heels of your hands to work the butter, eggs etc into the flour until you have a smooth dough that can be gathered into a ball.  I did it this way, being not in my own kitchen, and I have to admit that I had to add a little extra flour for it to be able to even vaguely hold together.  Split ¼ of the dough off and form both lots of dough into balls and, if the dough seems oily or warm at all, cover them in cling wrap and whack them in the fridge for about an hour – until firm but not hard.
Butter a 23cm/9 inch by 4cm/1.5 inch loose bottomed pie or quiche tin, or springform cake tin.  Put the prepared tin on a baking tray.  Roll the large ball of dough out in an approximate circle of about 28cm wide and about 1/3 cm thick.  I did this between two sheets of baking paper and floured but sides of the dough.  Go slowly and sprinkle more flour on if it's sticking.
Loosely roll or drape the pastry over the rolling pin – using flour to stop the layers sticking to each other where necessary – and unroll loosely over the prepared tin.  Make sure there's some slack in the middle, then gently press the pastry into the bottom and sides of the tin, being careful not to stretch the pastry.  When it's in to your satisfaction roll the rolling pin over the top of the tin to cut the edges off.  If you find you've got any holes or weak spots you can patch them with a little of the extra pastry.
Put the tin, on its tray, in the fridge for 20 minutes or so to firm up.  Or you can put it in the freezer for about 5 mins.
For the filling
1.135 kg Ricotta (can you tell this has been converted from lbs?) – 1 kilo will be fine
100g caster sugar
¾ TBS flour or cornflour
½ tsp salt (the recipe actually calls for 2 salt spoons)
3/4 tsp vanilla
2 tsp orange zest
4 egg yolks
3 TBS sultanas (1 TBS sultanas, 1 TBS candied orange peel, 1 TBS candied citron)
Enough marsala or dry sherry to just cover the sultanas in an small pot, say ¼-1/3 cup
5 tsp pine nuts or slivered almonds
1 egg white mixed with ¾ TBS water
Put the sultanas and the marsala in a small pot over a low heat and cook until the sultanas have plumped up a little and the booze has reduced by about half.  Let cool a little.
Put the ricotta in a large mixing bowl and add in ¾ of the sugar, mix together thoroughly.  Give it a taste and if you want it a little sweeter add in the rest of the sugar.  Beat well with a wooden spoon (or in a stand mixer) so that the ricotta is fairly smooth.  Add in the flour, salt, vanilla, zest, eggs, and soused fruit and mix until evenly combined.
Put it all together
Preheat the oven to 180°C.  Take the pastry out of the fridge and pour in the filling, spread it out evenly with a spatula.  Depending on the shape and depth of your tin you may have to mound the filling in the middle a little (as i did), this is completely fine.  Sprinkle the pine nuts or almonds evenly over the top.
Roll out the rest of the pastry (I combined the scraps from the case into the rest of the dough) into a rectangle long enough that the length of it will cover the widest part of the pie, then cut it into 2cm strips and arrange the strips into a lattice pattern over the pie.  Use the edges of the tin to cut the strips where they finish.  I actually arranged the strips in a basket weave but there's no bloody call for that.  Brush the pastry strips with the egg white and water then pop the pie in the oven for 1 – 1¼ hours, or until the filling is firm and pastry in a nice golden colour.
When it's cooked take it from the oven and stand it on a large jar or tin to slide the lose rim off the pan.  Cool the pie on a wire rack, leaving the bottom disc of the pan on.
Eat cool or just warm.  This is so fragrant and lovely you don't really need to serve it with anything else, but if you wanted something a little special some marsala soused figs wouldn't go astray…
———————————-
*A couple of easy little freebies for those who don't know though – if you want a little pep or a tiny difference in a dessert but you're not sure what to do:
For chocolate items add a smidge of coffee.
For everything else add a little citrus zest.
In both cases you're basically adding a little acidity which will cut through the sweetness, lifting the flavour a bit.  Can't go wrong with a little orange in chocolate either.